Showroom Details
ONTARIO SHOWROOM, SLAB and TILE WAREHOUSE
Request an Appointment
Covid-19 Notice
Per the California Department of Public Health effective 12/15/21, masks are required to be worn in all indoor public settings, irrespective of vaccine status. Tile and Slab Showrooms are open to the public and walk-in service is available. Requesting an appointment is also an option.
Hours of Operation
SHOWROOM
Mon-Fri: 8:00 a.m. - 4:30 p.m.
Sat: Closed
Sun: Closed
SLAB SHOWROOM
Mon-Fri: 8:00 a.m. - 4:30 p.m.
Sat: Closed
Sun: Closed
TILE ORDER DESK
Mon-Fri: 7:00 a.m. - 4:30 p.m.
Sat: Closed
Sun: Closed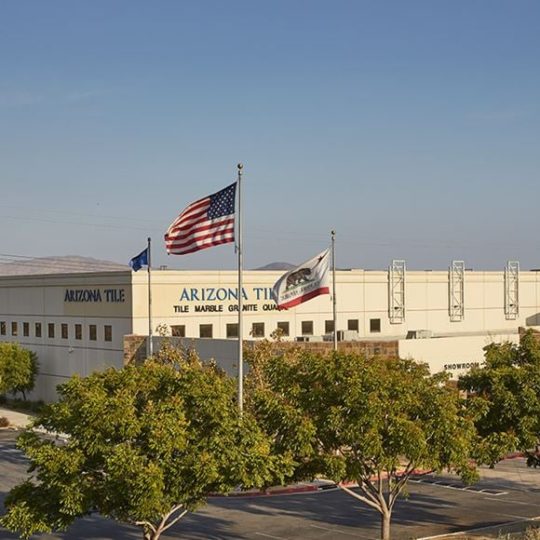 VISIT OUR SHOWROOM, SLAB and TILE WAREHOUSE
Visit our Ontario Showroom, Slab and Tile Warehouse where professionally-trained design consultants will be ready to assist in your selection and answer any tile or stone design or installation questions. You'll find a variety of tile and stone, including granite, porcelain, travertine, glass, decos and much more. We can assist in explaining the variety of products available to you and help to create a design that is uniquely yours.
Remember to bring any materials that relate to what you are looking for, including: design idea books, pictures cut out from magazines, paint swatches and blue prints. Drop by our Ontario, CA Showroom, Natural Stone Slab and Tile Warehouse any time. Whatever your living space we have the quality tile and natural stone, including granite, travertine and marble, to add the sophistication and luxury you're looking for in your project.
Request an Appointment
While you are welcome to stop by anytime and do not NEED an appointment, we are happy to set an appointment so that we can be better prepared to help you.
To expedite your request, it would be helpful if you can give us a little more information, but either way, we will be in touch with you soon.